Learning Center for Daily Fantasy Tools: RotoQL University
Posted on
March 23, 2016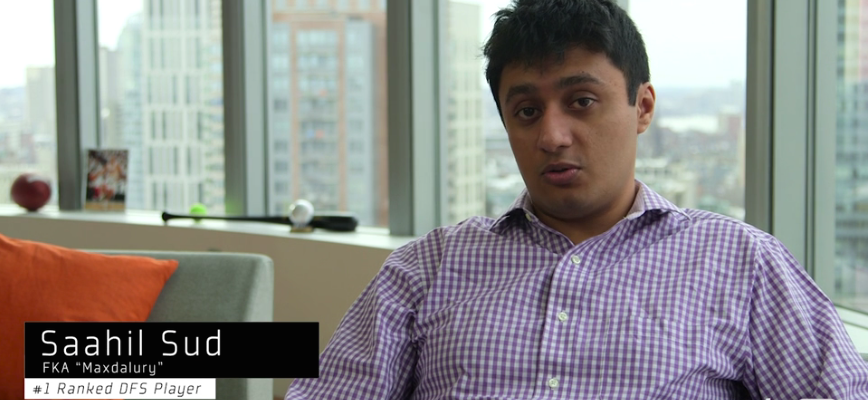 We know how hard it can be to starting out playing DFS. Understanding what games to play and how to use your bankroll each night can take months to figure out. Saahil went through the same issues in his daily fantasy career; he understands the importance of knowing the risks and building a strategy that works for you.
That's why we are launching RotoQL University – a video series for players to learn daily fantasy and how to use DFS tools.
This ten episode series featuring Saahil launches today, including his recommendations for topics for DFS game selection, cash game and tournament basics, and managing projections. At the end of each video, learn how to apply Saahil's advice using RotoQL.
RotoQL University Videos: Episode Guide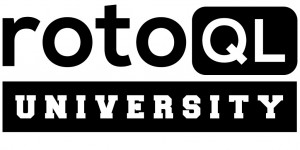 Episode 1: Intro to DFS
Watch how to get started playing daily fantasy sports for DraftKings, FanDuel and more. Learn mistakes to avoid as a beginner from world's #1 player
Episode 2: Game Selection
Saahil discusses the various daily fantasy game types, including 50/50s and GPPs. Then he walks through a break even equation to set up a cash game or tournament bankroll strategy.
Episode 3: Bankroll Management
In this video, Saahil discusses DFS bankroll management, why it's important, and puts together a bankroll strategy for new and beginner players starting out in daily fantasy.
Episode 4: Projections
What is a DFS projection? How do you apply NBA projections with a daily fantasy optimizer? Saahil explains the importance of DFS projections and how to manage them daily within the RotoQL application.
Episode 5: Team Matchups
Saahil explains how analyzing matchups varies for NFL, NBA, MLB and NHL DFS strategy and the best performance indicators for when surveying team stats.
Episode 6: Player Matchups
In this video tutorial, Saahil tells us what to look for researching player matchups and important daily fantasy stats to follow for NFL, NBA, MLB, and NHL.
Episode 7: Monitoring Injuries
Saahil explains why monitoring injuries with your DFS projections is so important to win in daily fantasy. Also, he discusses how to get started tracking injuries for DraftKings and FanDuel and what to do in certain situations.
Episode 8: Cash Game Basics
What's important to consider for daily fantasy cash game strategy? Saahil dives into how to pick players for DFS cash game lineup picks.
Episode 9: Tournament Basics
For those looking to make a big splash in GPPs, Saahil gives advice for DFS tournament strategy and what goes into a great GPP lineup.
Episode 10: Intro to Stacking Strategy
Saahil talks about DFS stacking strategy across sports, including NFL, MLB, NHL and more. He also discusses how he likes to stack in GPPs vs. cash game formats.
We hope that new or struggling players can use these videos can help you get acquainted with the DFS landscape and build winning strategies. Watch and learn important DFS concepts from Saahil today!
DFS players can also learn from RotoQL University at our YouTube channel.