RotoQL Player Stats Now Available For Free!
Posted on
February 25, 2015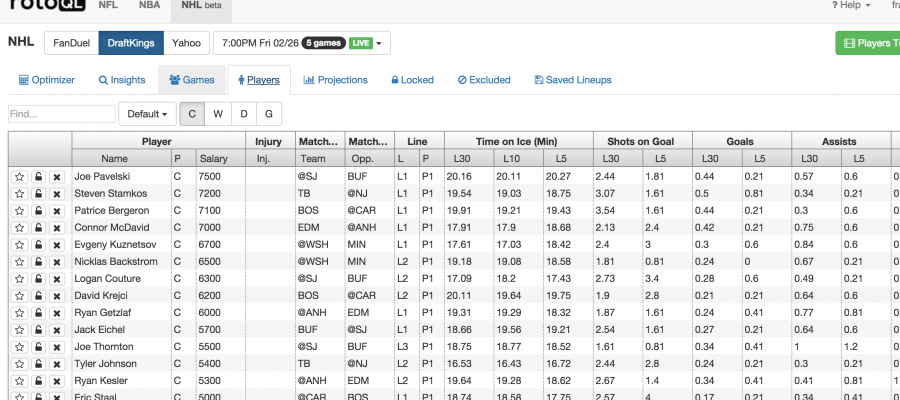 DFS player research every day can be a pain. Between reading articles, player rankings, and scanning through stats, daily fantasy players need a place where the important data can be centralized.
That's where RotoQL's Players tab comes in handy. RotoQL offers the most comprehensive research hub for fantasy sports including NBA, NHL, and NFL. Our Players tab allows you to find players based on multiple criteria, including matchups, Vegas data, advanced stats, and more.
The Players Tab is now viewable for FREE. Log in to your account today and start creating winning lineups.
To see how to do efficient player research within RotoQL, check out our Players Tab Video Tutorial.