FanDuel Weekly Guide: Top Stack, Great Bargains, and more
Posted on
April 30, 2016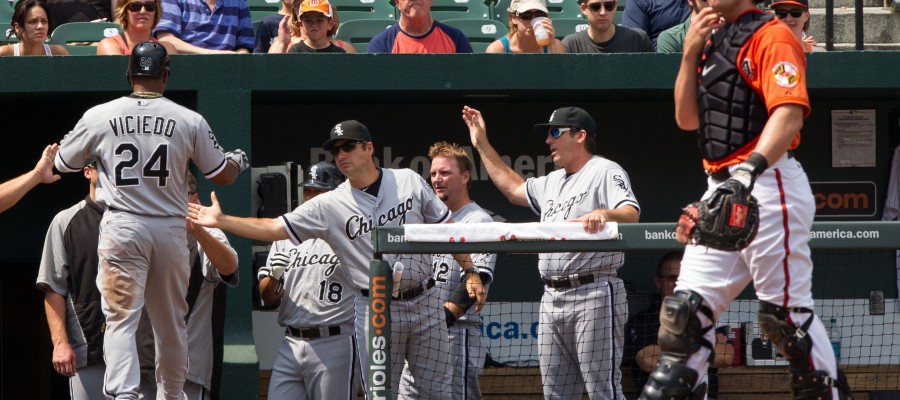 With daily fantasy baseball season finally here, DFS players wanting to use FanDuel and DraftKings MLB lineup optimizer everyday need quality information to get an edge. Knowing which players perform well against a lefty pitcher, or on a home stand, or in a pitcher's park, is critical to making quality daily fantasy decisions.
Here at the RotoQL blog we have made it our mission to prepare our users with a DFS MLB lineup advice for the start of the season and beyond.  
Best MLB Team to Stack and Best Hitting and Pitching Values – May 2
With the 2016 MLB season finally here, it's time to start preparing your lineups for Daily Fantasy Baseball. Today we're going to look at the top stack option, along with some great hitting and pitching match ups, and finally the crazy stat of the week.
Top Stacking Option: San Francisco Giants
1B Brandon Belt, RF Hunter Pence, and LF Angel Pagan
Although the Giants are off to a sluggish start in 2016, beginning the season 12-11, there is still a lot to be excited about in San Francisco. While part of the rotation has struggled so far, it is fair to expect those starters to bounce back and finish the season off strong. The reason the Giants have found some success is because of the heart of their batting order. Brandon Belt has shown more patience at the plate than ever before in his career, and the results show it. Through 23 games, Belt is hitting .303 with three HRs and 16 RBIs. He has also racked up 14 BBs, on pace to shatter his previous career-high of 56 BBs in 2015. The key to his success is that he has been able to hit both lefties and righties this season (.300 against left handed pitching and .304 against right handed pitching). Following Belt in the batting order is Hunter Pence. Pence did not make the All-Star team in 2015, but with the way he has been playing this season, 2016 will likely have a different outcome. The right fielder is batting a shade under .300 (.293) and is leading the Giants in HRs (four) and tied with Belt in RBIs (16).
Similar to Belt, Pence has seen the same offensive production against both lefties and righties this season.  With both Belt and Pence able to hit for both contact and power against left or right handed pitching, it's been tough for opposing pitchers to get through the middle of this Giants' lineup. It doesn't get any easier with the next batter up, Angel Pagan. Pagan isn't going to hit many home runs, but he more than makes up for it with his batting average. The left fielder is hitting a team-high .325, while also leading the Giants with 26 hits. As long as he can remain healthy, Pagan looks on pace to have a very strong 2016.
Along with the success these hitters have had this season, the reason this is the top stacking option of the week is that the Giants face off against the Cincinnati Reds, who have struggled mightily in 2016. While the first starter they will face (Brandon Finnegan) has been decent, Jon Moscot and Dan Straily (the other two starters SF will go up against) have shown no signs of dominance this year. Look for the Giants, led by Belt, Pence, and Pagan, to beat up on the Reds in Cincinnati.
Great Hitting Bargain: 3B Maikel Franco
The Phillies are by no means a good team this year. While you never know what might happen, they are not expected to make a run for the playoffs. One bright spot of the team has been the play of third basemen Maikel Franco. Franco, one of the cornerstone players the Phillies are building their team around, is batting .291 with five 5 HRs and 14 RBIs. Helping Franco out is the fact that the other young star of the Phillies, Odubel Herrera, bats right before Franco in the Philadelphia lineup. Having Herrera in front of him should provide Franco with plenty of opportunities to get runs across the plate. If Ryan Howard, batting behind Franco in the lineup, can get his game going, pitchers will have no choice but to give Franco pitches to hit.
Don't be surprised to see this happen this week when the Phillies travel to Miami to face the Marlins. Wei-Yin Chen and Tom Koehler get the first two starts of the series for the Marlins, and both have been bad in 2016. Franco will take advantage of these matchups and have himself a great series.
Great Pitching Bargain: LHP Hector Santiago
As a starter, Hector Santiago has never had an ERA below 3.56. While he did make the All-Star team in 2015, it's hard to consider 9-9 with a 3.59 ERA dominating. However through his first few starts in 2016, Santiago is showing the league that his All-Star appearance was no fluke. Santiago is 2-0 with a 2.70 ERA after four starts, striking out 27 batters in only 26.2 innings. In all four of those starts, the lefty went at least six innings. If you take out his performance against Oakland (four earned runs), Santiago is yet to surrender more than two earned runs in a start. On Wednesday he gets to face the struggling Milwaukee Brewers and their limited offensive lineup. Look for the 28-year old lefty to keep his success going on the road in Milwaukee.
Crazy Stat of the Week
Jake Arrieta of the Chicago Cubs threw 52 2/3 consecutive scoreless innings at home. This is the second longest streak of its kind in modern era, trailing only Ray Herbert's 54 scoreless inning streak set in 1962-63.
Get these players into your MLB daily fantasy lineups with RotoQL's MLB Lineup Optimizer today.
Want to learn more about building an winning DFS strategy? Learn RotoQL University videos with Saahil Sud fka Maxdalury.