MLB Strategy: Top Righty 2B vs. Righty Pitching Options
Posted on
April 29, 2016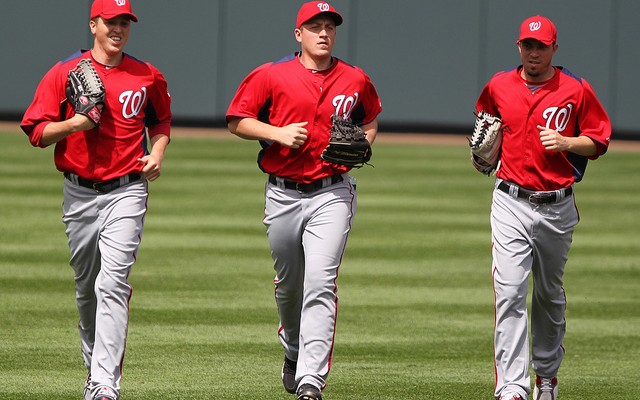 With daily fantasy baseball season inching closer, DFS players wanting to use FanDuel and DraftKings MLB lineup optimizer everyday need quality information to get an edge. Knowing which players perform well against a lefty pitcher, or on a home stand, or in a pitcher's park, is critical to making quality daily fantasy decisions.
Here at the RotoQL blog we have made it our mission to prepare our users with a DFS MLB lineup advice for the start of the season and beyond.  
Consider These Top Righty Second Basemen vs. Right Handed Pitching Options
With MLB's Opening Day less than a week away, it's time to start preparing your lineups for Daily Fantasy Baseball. Today we're going to explore some of the top right handed hitting second basemen vs. right handed pitching options.
Jose Altuve
Altuve added another very strong season in 2015, solidifying himself as one of the best (if not THE best) second baseman in baseball. The twenty-five year old made his third career All-Star appearance, while also winning his second Silver Slugger Award and first Gold Glove Award. Altuve also led the AL in both hits and stolen bases for the second straight season. While his numbers against left handed pitching were absolutely amazing (he hit .372 in 188 ABs against lefties), he also hit right handed pitching very well. In 450 ABs against righties, Altuve hit .289 with 10 HRs and 52 RBIs. As one of MLB's best young hitters, Altuve can and should be inserted into your lineup regardless of who he's facing on the mound.
Dustin Pedroia
Pedroia had his 2015 cut short due to injury, playing in only 93 games last season. Yet even with the shortened season, Pedroia still managed to hit .298 against right handed pitching, accumulating 8 HRs and 34 RBIs in only 289 ABs. After seeing his power decrease in 2013 and 2014 (total of 16 HRs in 295 games between the two seasons), Pedroia got back on track last year when he finished with 12 HRs during his injury-plagued season. Considering the talent in the Red Sox lineup, the second baseman should have plenty of opportunities to drive runs in this season. If the former MVP can stay healthy, there's no reason why he shouldn't regain his status as one of the league's best second basemen.
Brandon Phillips
Phillips has been one of Major League Baseball's top second basemen for the last ten years. Although he turns 35 at the end of June, Phillips has shown that he can still hit the ball well. The second basemen had success against both left and right handed pitching, but saw most of his power come against righties. Phillips hit .291 in 443 ABs against righties, with 10 of his 12 HRs and 55 of his 70 RBIs. While some might shy away from playing him because of his age, Phillips' numbers against righties in 2015 show that the second basemen is still worthy of a spot in your starting lineup.
Ian Kinsler
Similar to Phillips, Kinsler has been one of the league's top second basemen for the last decade. While his power numbers decreased a little in 2015 (only 11 HRs), the 33-year old hit .296, the second highest batting average of his career. While his overall power numbers were down, Kinsler found success against right handed pitching last season. The second baseman hit .294 with 9 HRs and 64 RBIs in 493 ABs. His 145 hits against righties was the second highest among second basemen, trailing only Dee Gordon by 4 hits. Kinsler already has 4 HRs in only 44 ABs during spring training, so it looks like he solved last year's lack-of-power problem. Expect Kinsler to once again finish the season as one of the league's top second basemen.
Get these players into your MLB daily fantasy lineups with RotoQL's MLB Lineup Optimizer today.
Want to learn more about building an winning DFS strategy? Check out our RotoQL University videos with Saahil Sud fka Maxdalury.