Top Lefty 3B vs. Left Handed Pitching Options
Posted on
May 4, 2016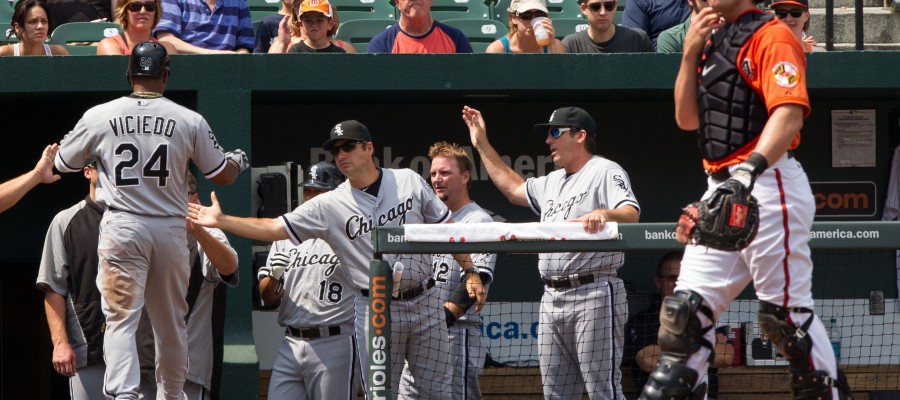 With daily fantasy baseball season inching closer, DFS players wanting to use FanDuel and DraftKings MLB lineup optimizer everyday need quality information to get an edge. Knowing which players perform well against a lefty pitcher, or on a home stand, or in a pitcher's park, is critical to making quality daily fantasy decisions.
Here at the RotoQL blog we have made it our mission to prepare our users with a DFS MLB lineups advice for the start of the season and beyond.  
Consider These Top Lefty Third Basemen vs. Left Handed Pitching Options
With the 2016 MLB season finally here, it's time to start preparing your lineups for Daily Fantasy Baseball. Today we're going to explore some of the top left handed hitting third basemen vs. left handed pitching options.
Kyle Seager
Seager has been very consistent the last few years, finishing each season with 20+ HRs and a batting average in the .260s. 2015 was no different. However, Seager's statistics against left handed pitching were a lot more impressive. In 229 ABs against southpaws, Seager batted .297 and hit 13 HRs and 35 RBIs, all of which led lefty third basemen against left handed pitching. Seager's 26 total HRs and 161 games played in 2015 were both career highs for the 28-year old. With Seager, you know exactly what to expect. While his overall average is nothing to get excited about, his .297 average against lefties is something to keep in mind when setting your daily fantasy lineups.
Mike Moustakas
Moustakas had the most productive season of his career in 2015 while helping the Kansas City Royals win the World Series. In addition to winning his first World Series, the third baseman also made his first All-Star appearance. Moustakas had good statistics against both righty and lefty pitching, but let's focus on the lefties. In 206 ABs against left handed pitching, Moustakas hit .282 including 10 HRs and 35 RBIs. He led all lefty third basemen with 12 doubles against southpaws, and his 35 RBIs against lefties tied Seager for the lead as well. Moustakas looked much improved in 2015, and after getting a taste of what winning feels like, don't be surprised to see Moustakas repeat last year's productivity in 2016.
Matt Carpenter
Carpenter had a breakout year in 2015, finishing with 28 HRs and 84 RBIs while batting .272. While most of his damage came against righties, Carpenter did find some power against left handed pitching. In only 184 ABs against lefties, the third baseman hit 8 HRs and 29 RBIs. While his batting average was a mere .228 against southpaws in 2015, that seems to be an anomaly (his batting average against left handed pitching throughout his first three years in the MLB was .265, .294, and .262). At the age of 30, Carpenter has seemed to finally develop more power. A constant home run threat, Carpenter is hoping his 2015 success will carry over into 2016.
Get these players into your MLB daily fantasy lineups with RotoQL's MLB Lineup Optimizer today.
Want to learn more about building an winning DFS strategy? Check out our RotoQL University videos with Saahil Sud fka Maxdalury.