DraftKings Strategy: Best MLB Stacks – AL East
Posted on
March 24, 2016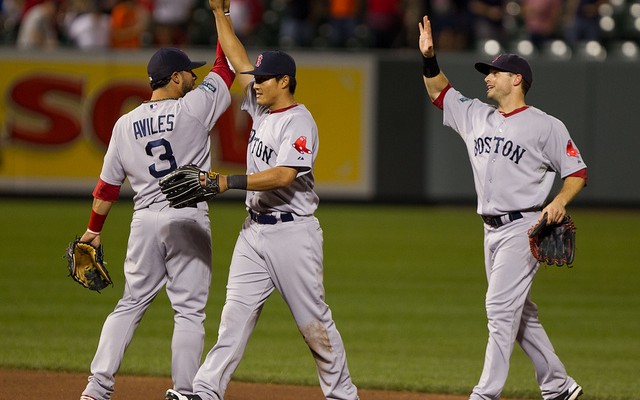 In using daily fantasy sports tools, the key to developing a bankroll is scaling winning strategies. Especially in baseball, finding optimal teams to add into lineups night after night serves as an essential part of MLB strategy.
That why we're previewing MLB teams to stack so you can have a leg up on the competition throughout the MLB DFS season. Then check out how to apply these strategies in our DraftKings and FanDuel MLB lineup optimizer. 
Consider this Top MLB Stack from the AL East: Baltimore Orioles
Nobody will blame you if you came into this post and were expecting to see the Toronto Blue Jays as our pick for the best AL East stack. While the Jays certainly boast an outrageous lineup, the pricetag to stack their bats could prove too much and thus, we are looking at a different team for our pick for top AL East stack.
Manny Machado, 3B – When you look at Machado's numbers from his rookie season until now, you'll notice a pattern – improvement. The 23-year-old is already one of the league's best hitters so the fact that he is only going to get better is a scary thing to fathom, especially if you are a pitcher. Not only did Machado's OBP go up, but his power numbers soared in 2015 – hitting 35 home runs in 160 games.
Machado and the O's play in a division that sees them play in some of the league's best ballparks for hitters so it is hard to argue that this squad isn't stack-worthy.

Image via Baseball Reference
Chris Davis, 1B/OF – "Crush" has hit 159 home runs in the past four seasons. Guess how many players have hit more than that? Zilch. The next closest hitter (Edwin Encarnacion) has 151. Davis' 159 dingers have come across 2,430 plate appearances, so he is going yard once approximately every 15 times he steps to the plate. He also benefits from hitting behind one elite hitter, Machado, and in front of a very good hitter in Adam Jones.
Adam Jones, OF – Jones is the type of player who's offensive capabilities get overlooked because he's in a lineup that sports one of the game's best players, Machado, and perhaps its best home run hitter, Davis. Add to that that Jones is a great defender, and you can see why he is unfairly glossed over. Jones also will have value since he plays in the outfield and every night there will be plenty of players who will be priced higher than he is.
Mark Trumbo, OF – The Orioles lineup now has four players, Davis, Jones, Trumbo, and Pedro Alvarez, that rank the top 20 for most home runs since 2012. All four of them have over 100 long balls since that time and Trumbo may be a candidate to really break out in this lineup. The former Angel has seen his power dip a little bit the past few seasons, but he is about to play in one of the league's most hitter friendly ballparks, in a lineup flush with talent.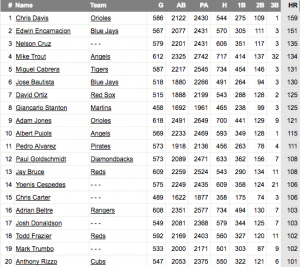 Our DFS MLB stacking strategy preview is just one part of our MLB lineup advice coverage for 2016.
Want to learn about building lineups from Saahil Sud fka Maxdalury? Check out our RotoQL University videos on stacking MLB teams.